Occupational Health & Safety Team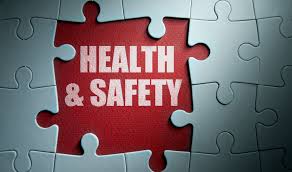 Jinny Wong
Committee Representative
Email: jinny@local4092.ca
Office: 905.676.4352
Fax: 905.676.4763
Location: T-1 Room Numbers: EBS 121
Guillaume Jean
Committee Representative
Email: guillaume@local4092.ca
Office: 905.676.4352
Fax: 905.676.4763
Location: T-1 Room Numbers: EBS 121
Check out our latest bulletins below or member resources
here.
Know your rights!

When it comes to your health and Safety, you have the…
1. Right to know
2. Right to participate
3. Right to refuse unsafe work

Canada Labour Code Part II
Duties of Employers
124 Every Employer shall ensure that the health and safety at work of every person employed by the employer is protected.

Duties of Employees
126(1) (g) While at work, every employee shall report to the employer any thing or circumstance in a work place that is likely to be hazardous to the health or safety of the employer, or that of the other employees of other persons granted access to the work place by the employer.
Have you been "coached" following an incident or injury?

Occupational Health & Safety Reports/Updates
Cosmic Radiation - More than the Northern Lights up there!
Occupational Health & Safety Links