Welcome to the CUPE Local 4092 Official Website, representing Air Canada Flight Attendants in Toronto!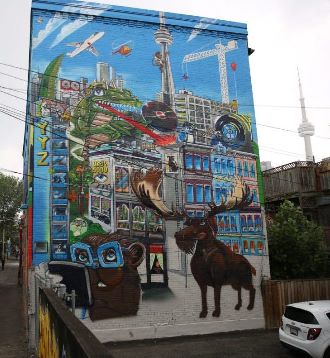 CUPE wins court case regarding passenger safety!! Details
here
.
Concerned about air quality at your
destination?
Contact your Union Directly
Just another friendly reminder that your yyz union office is open and available to deal with your concerns 6 days a week. Monday to Friday our hours are 9-6 pm, Saturday and holidays 10-4. You can email us anytime at
office@local4092.ca
or call (905) 676-4293. Due to the high volume of investigatory meetings, there may be a delay in responding to your concern, so please always leave a message. We will call you back later that day.To
join our email list
, change your
address or contact info
, follow
this link
. When you contact us directly, we will be able to assess the situation and advise you of your rights and the proper course of action in order to resolve your issue in the most expedient manner. Social media is not an efficient way to inform us of your concerns.
Protect your pensions
! Watch
this video
to see why C-27 is so dangerous. Get CUPE National President Mark Hancock's letter to the government
here.
Have
an OBSM
on board?
The consent award
tells you what they can and cannot do on board and
this bulletin
outlines the ongoing issues CUPE has with the program. Check out the November 2016 Move Me News for a list of OBSMs and the January 3 2017 editions for a list of CNX managers.
Improvements to EI for Maternity
As of December 3, 2017, eligible pregnant employees will be able to receive EI Maternity benefits up to 12 weeks before their due date. Parents will also be able to choose to receive EI benefits at the current maximum benefit rate of $543 / week or up to 18 months at a max benefit rate of $326. Check our
November bulletin
for more info or visit your local Service Canada office.
Sign up
for our newsletters and stay up to date! Click
here
for our online newsletter archive page or go to the
"News
" tab for PDF versions.
The GoodLife
registration program is available
here.
Check out our new "
Days Off
" page, for interesting movies, books, music, recipes and apps and our new "
Community Page
" to see what your fellow F/As are doing!
Upcoming Events
PBS Monthly Bidding Info
The Company has sent a letter in response to the Union's bulletin "Message From Your Component Officers" dated December 22, 2017, which disagrees with our position. The Company states: "An employee booking back on is eligible to be drafted, at the time of book-on, if Crew Scheduling has reached his or her seniority in the draft procedure."

The Union reasserts our original position; that booking back on and draft are two separate events, and will be filing a policy grievance on this matter. If you are drafted when calling to book back on, please contact your Local and provide all of the details for documentation.

When you call to book back on, this call is a separate and distinct call. The company is not in a position to draft you. The company must make contact with you in a subsequent call. You cannot be drafted while on the phone booking back on.

Draft can only take place in accordance with Article B9 for mainline and Article L55.14.12 for Rouge.

If you have any concerns, or have had a scheduler attempt to draft you when you have called to book back on from injury or illness, please contact your Local with specifics so they can investigate.






On Board Crew Rest
You are entitled to take your onboard crew rest, even if this means altering the service. See our bulletins below.
Local Bulletin
Component Bulletin
Crew Rest Guide & Sleepwear Provisions
Crew Bunks
December Crew Rest Guide
Please report to the Company and the union if you are unable to complete service and/ or schedule sufficient crew rest on long range flights. Please give us a schedule of how long the service took and and any further details on flight, such as equipment failures that prolonged service, turblence, passenger issues, medicals, crew complement, etc.
Under the terms of the Collective Agreement you are entitled to an additional 30 minutes crew rest on board LOU18 & 22 flights only. (See LOU 60 for detailed contract language)
B14
Scheduled flight over 11:30 are entitled to 2 hours crew rest
LOU 18 flights:
duty periods under 14h59 are entitled to 2 ½ hrs on board crew rest
duty periods from 15 hrs to 16h15 are entitled to 4 hrs.
LOU 22A flights:
duty periods from 16h16 -17h10 are entitled to 4 hrs on board crew rest
duty periods from 17h11 - 18h00 are entitled to 4 ½ hrs.
Meal breaks are to be taken separately from the on board crew rest.
Use this link to report on board crew rest issues:
www.purplewaveyyz.com